Teko Modise is known as a ladies man, one of the best soccer players in South Africa, who is currently under the wing of one of the best coaches in South Africa. As much as we know him for his sexy body, scoring amazing goals, as his fans we should know a thing or two about him besides being a soccer star.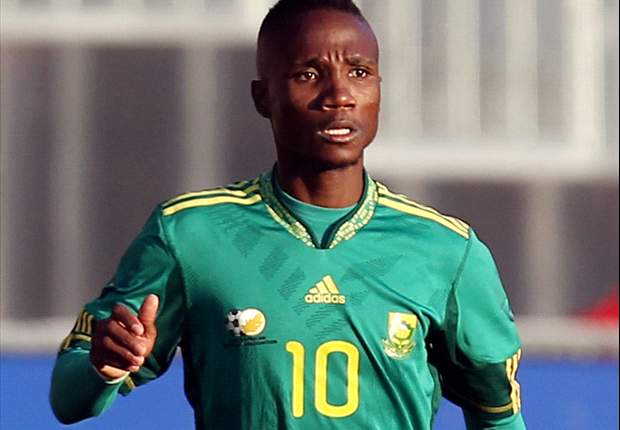 Here are 10 things you did not know about our soccer star Mr Modise;
1. Born in the year 1982 on the 22nd of December in Soweto but he grew up in Diepkloof.
2. He is the third child in the family.
3. His football career started at the age of 17.
4. He joined Mamelodi Sundowns in 2011, before that he was playing for Orlando Pirates.
5. Teko loves listening to Hip Hop.
6. His favourate South African rapper is A.K.A.
7. He has three cars: the Jeep Grand Cherokee SRT 8, the Aston Martin DB9 and the BMW M3.
8. Mr Moside loves tattoos.
9. He also loves dressing up and taking pictures.
10. Modise loves playing golf during his free time.
Now ladies and gentleman(more especially the ladies), now you know a thing or two about your favourate soccer star Teko Modise.