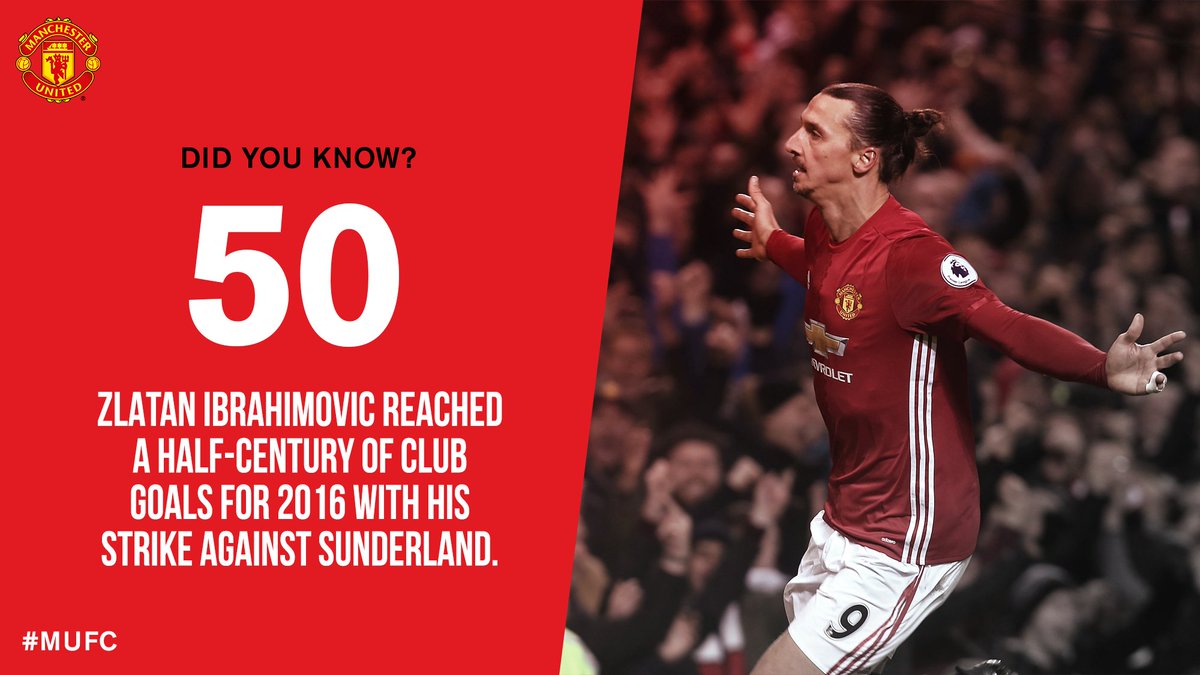 Zlatan signed for United on a free transfer from PSG in July of 2016, and since his arrival he's grabbed 17 goals for the Red Devils. Add that to the 33 he knocked in for the Paris side, and the gigantic Swede's tally stands at a half-century for the calendar year.
Zlatan recently stated he's aging like red wine, and that he could play until he's 50, and if this year's any evidence of that he may just be right. His 50 goals ties his all-time record in a calendar year, set back in 2012. Only Lionel Messi scored more goals at the club level in 2016, and he only managed to grab one more than King Zlatan.
In the last 10 games in all competitions, Zlatan's has been directly involved in 14 goals for Manchester United. All at the ripe old age of 35.
Somebody bottle Zlatan up quick.